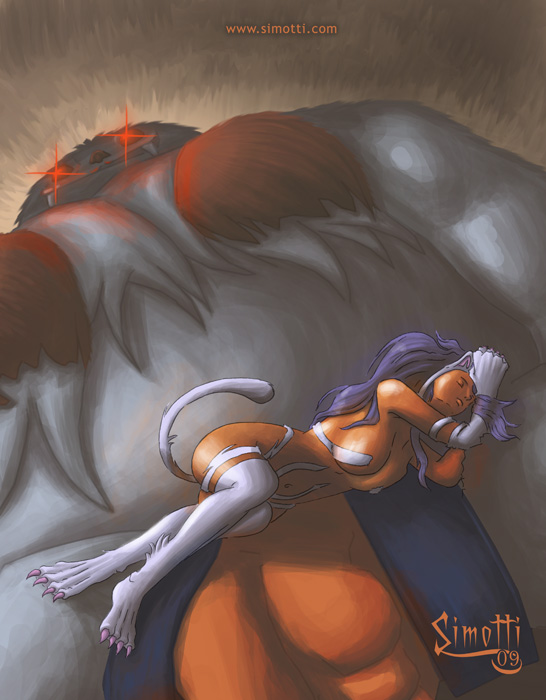 A very quick sexy draw I made for a contest: the details are a little too rough, however I like the color chosen (blue and orange... great!).
Sasquatch and Felicia, two of the most hairy fighters ever (John Talbain anywhere?).


Due to the strange composition, the widescreen wallpapers are a lot different from the 4:3 - check'em both!